STRONG TEAMS.
STRONG PROJECTS.
Start your individual job at ICT AG.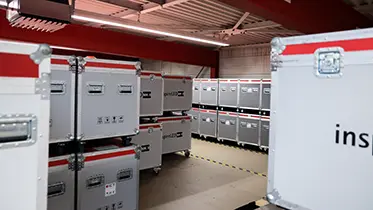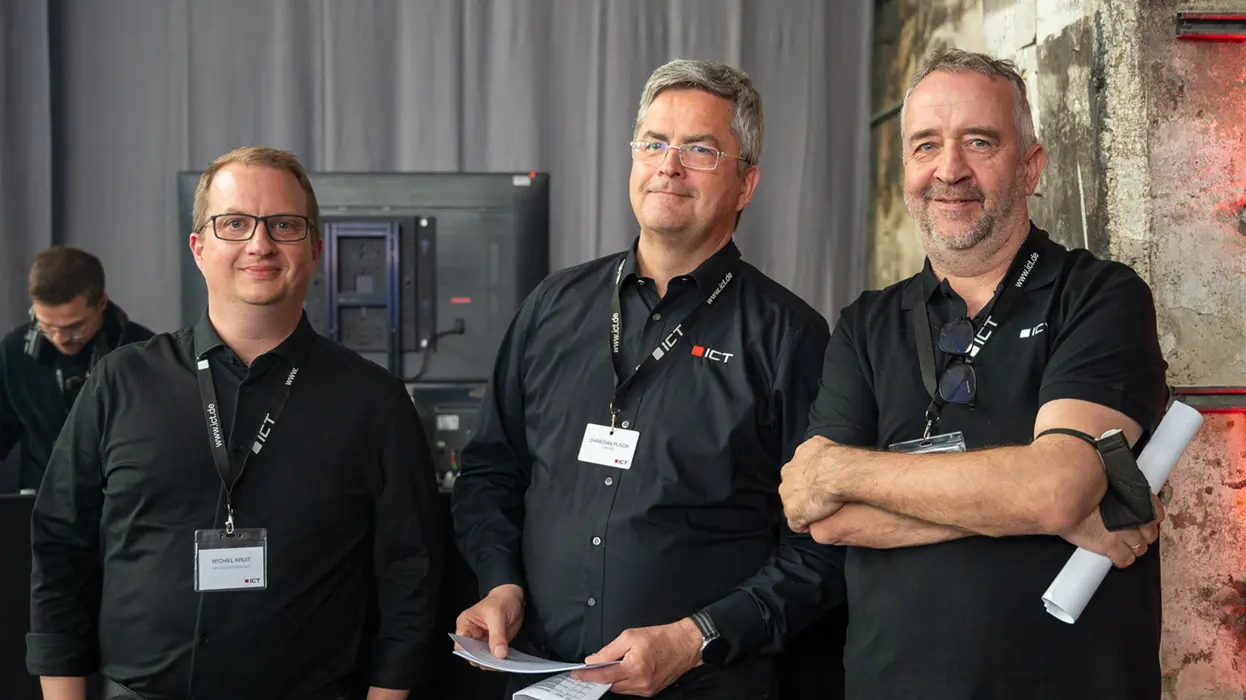 We for you -
That's why ICT.
We spend a lot of our time at work - and that time is precious. That's why the task should not only be fun, but the environment should also be right. That's why we do our best.
We are shaping our future with agility and determination. Digitization is not just a concept for us, we are driving it forward. We see market changes as an opportunity for further development. We are constantly changing and learning every day. For our employees, this means being part of a dynamic company with an exciting job.
Carola | Accountant
My absolute highlight at ICT: the collegiality and the togetherness. I've been working at the company for almost 20 years and have grown particularly fond of my teammates in accounting. "Colleagues become friends" is not just a saying with us. Together we master every challenge and support each other. The professionalism of my superiors also contributes to this.
In addition, ICT as a company and also the industry is incomparable. I'm impressed by the great projects that our teams around the world are implementing so successfully. That's something to be really proud of!
Robert | media technician
Our industry is something very special. Since I started working at ICT, I've been around the world and seen a lot. What impresses me time and again is that everyone here is really passionate about their job - that's infectious. The cohesion and the concentrated expertise that is always shared with everyone is something I particularly appreciate about my team.
An absolute plus at ICT: The flexibility. For example, it's currently enabling me to continue my education to become a technical business administrator. If you show initiative here, you can try out a lot.
Corinna | Clerk
In the office, I have a wide variety of tasks, so boredom is a foreign word. Even when things get stressful, I can always rely on my colleagues. There are no "stupid" questions here. Instead, we have a warm atmosphere and real teamwork.
As a mother, I also benefit from the fact that I can organize my working day flexibly for the most part. I don't have to choose between family or job, but can combine the two. Family-friendliness really is a reality at our company.
Yazan | Consultant
I decided on my job at ICT from my home country of Jordan and then came to Germany. At ICT, I particularly appreciate the flexibility and trust that I am given. This not only boosts my motivation, but also allows me to work in a relaxed and fun way.
As a consultant, I am in constant contact with colleagues, customers and partners. Transparency and good communication are important to me. Fortunately, our industry is very special, a niche. That's why you get to talk to everyone.
Damian | warehouse clerk
I chose ICT because I was interested in the industry and found the company's projects fascinating.
I'm in charge of the outgoing goods department at the Kohlberg headquarters, including everything that goes with it. Contact with our service providers, coordination of goods and colleagues, being the hub for optimal processing - I enjoy pulling the strings. My team in particular is an absolute incentive. We support each other and create a good atmosphere at work.
Carmen | Human Resources Administrator
In fact, I've been working at ICT for 18 years. Back then, I started with an apprenticeship as an industrial clerk, worked in several departments and now I work in the HR department. Among other things, I was involved in the introduction of our new HR portal. Since I joined, I've been thrilled by the family atmosphere in the company. For me as a mother, the unique support in balancing job and family is a real added value. My part-time working model gives me great flexibility, including the option to work from home. Above all, I appreciate the trust ICT places in me when it comes to organizing my working hours.
Daniel | Team Leader Technology
For me, ICT is the ideal employer for continuous development and learning new things. If you show initiative, you can achieve a lot here. I started my training more than 20 years ago, traveled the world as a technician and have seen a lot. That's why I have a good basis with my team and, as a leader, I can also communicate at eye level. This enables us to work together strongly in an industry that excites us all.
In the meantime, I've been able to organize my working day flexibly for the most part and, thanks to the company's regional roots, combine my job and family life well.
Kristina | Purchasing Team Leader
I did my apprenticeship at ICT and have now been part of the team for 12 years. During my time at the company, I was able to complete further training as an industrial specialist and business economist while working. I have worked in various departments and am now team leader of the purchasing department.
What do I enjoy the most? The versatility of my job. New challenges ensure that I'm constantly learning and developing. Both professionally and personally. In addition, the good working atmosphere and the exchange with my long-standing colleagues are real plus points.
Sandra | Service Manager
As a service desk employee, I am always in contact with customers and colleagues. I oversee service projects from start to finish and can make the most of my personal penchant for organization and coordination. The diversity of my tasks constantly challenges me in new ways - this not only ensures development, but also fun at work.
At ICT, I particularly like the friendly interaction with my colleagues, my superiors and also the management team. I am shown great trust in the form of independent work and decision-making, which is a sign of genuine appreciation. I feel comfortable here.